The Rules of Solitaire
Solitaire Craving is a variation of Klondike, one of the most popular versions of Solitaire. When you start a new game the cards will automatically be dealt into their approriate positions. Some cards will be facing upwards, others will be facing downwards.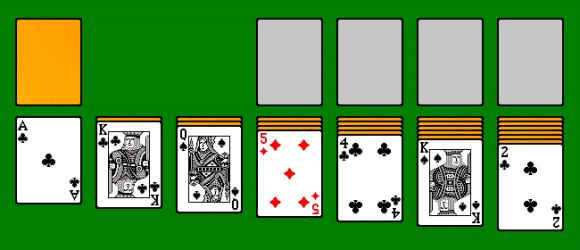 You can move any of the cards that are facing upwards. The aim of the game is to fill up the top right grey areas with all of the cards in the deck. These cards can only be placed into the area in ascending order (A, 2, 3, 4, 5, 6, 7, 8, 9, 10, J, Q, K) and they must be of the same suit (Hearts, Diamonds, Clubs or Spades).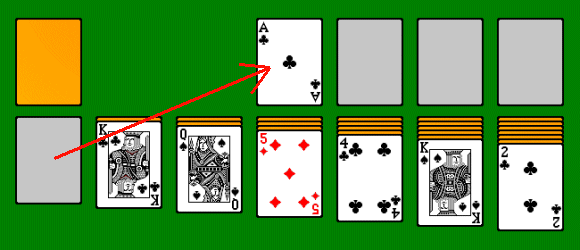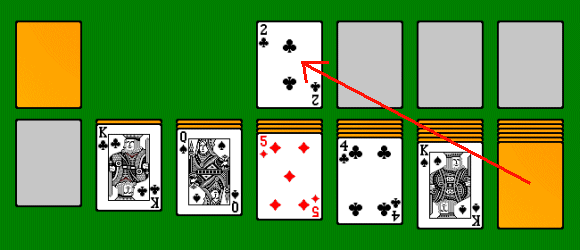 Once a row has been cleared you can start using it again by moving a King onto the grey area.
You can flip unexposed cards around once the row has been cleared. To flip it simply click it with your mouse.
Cards with descending values can be added to rows. You can only add the previous number to a row and it must be the opposite colour. For example: below we moved a black 4 onto a red 5, then we moved a red Jack onto a black Queen.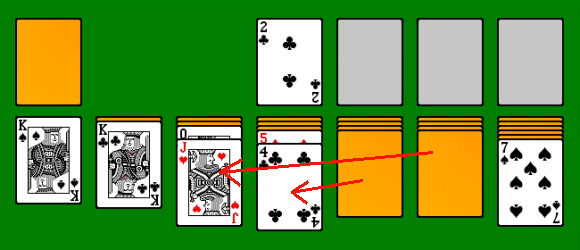 If you run out of cards to move or you would like to see more of the deck simply click the deck at the top left. This will move through the cards one by one (in the original game of Klondike this will move through the deck 3 cards at a time, to make games more playable we have decided to go with the popular 1 card variation).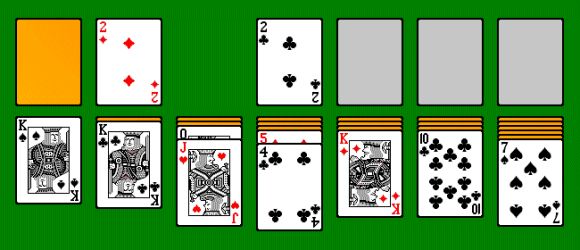 You can move through the deck as many times as you want. But be aware that your moves and time are accumulated throughout a game. Your score will be compared to other opponents and then ranked accordingly.